At EEC-Anglo International Language Training, we have been working closely with over 50 world-leading corporations since 2006. Are you looking for a different type of language training that can really push your English skills to advanced level of fluency? We know exactly how to get measurable results. All our clients are ambitious learners, with real need and motivation to communicate in English. Our focus is solely on fluency. That's why we specialise in helping focused and result-driven individuals and corporations.
We have:


More than 17 years of experience in teaching English


Expertise in targeted language training


A network of more than 90 native teachers of English


4 centres across Turkey


More than 500 market-leader corporate clients to date


We cater to individual requests and needs, and offer effective, customised learning solutions to all our clients.
---
OUR TRAINERS
All our trainers are native speakers with TEFL, CELTA and/or DELTA qualifications. Here are the senior trainers at EEC-Anglo: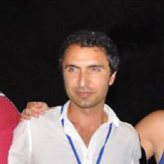 Zeki Opus – Kurucu, Eğitim Müdürü
Zeki Opus is the founder of EEC-Anglo. He is also in charge of the academics. He coaches diplomats and high-profile officials from the Middle-East and Europe who want to influence and inspire using the language of English. He has a degree in English and Education Studies along with TESOL diploma from the Royal Society of Arts in the UK. He is an aspiring botanist and loves birdwatching.
---
Heidi B. – İngilizce Kampı /Online English
Heidi is from England with over 15 years teaching experience. She has guided doctors, lawyers, business professionals, university students and young learners on their journey towards mastering the English language. She is experienced as a special educational needs coordinator and has worked with Autistic, depressed and bipolar individuals. She is also an academician/lecturer at a private university in Turkey.
---
Marina L. – İngilizce Kampı /Online English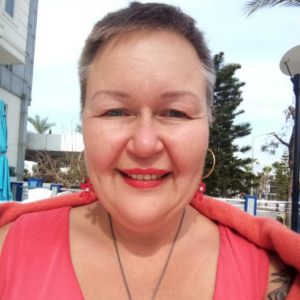 Marina is a veteran teacher with over 25 years of teaching experience and a teacher trainer as well. She has lived on three continents and considers herself a daughter of Mother Earth, not identifying with any nationality. Her passion is empowering people whether it be through language, self discovery or embodiment. She teaches a movement practice called Qoya and guides meditations in English as well.
---
George D. – İngilizce Kampı /Online English
30 yılı aşkın bir süredir İngilizce öğretmenliği yapan George ayrıca FIFA ve dünyanın önde gelen organizasyonalarında iletişim teknikleri alanında senior trainer olarak görev almaktadır. 2015 yılından bu yana EEC-Anglo İngilizce kamplarında eğitim vermektedir.
---
Ray D. – İngilizce Kampı /Online English
Ray is a retired businessman and is academically qualified teacher of English with extensive experience in the corporate business sector. Ray is passionate about English language and human development. He is a firm advocate of the belief that we never lose our capacity to learn new skills.
---
Mary H. – İngilizce Kampı /Online English

İngiliz asıllı eğitmenimiz, Türkiye'de Koç Ailesi'nin, 2010 yılında Birleşik Arap Emirlikleri'nde Al-Saud / Sultan ve Al-Faisal Kraliyet ailelerinin özel eğitmenliğini yapmıştır. 2011'den bu yana EEC-Anglo bünyesinde, Kurumsal Eğitim Programları ve İngilizce Kamplarımızda eğitmenlik yapmaktadır.
---
Louise P. – İngilizce Kampı /Online English
Louise is from UK and has been teaching English at all levels for 30 years. She qualified in Sheffield at Sheffield Hallam University, England as a primary school teacher with a Bachelor of Education Honours degree. She then went on to do a TEFLA course in 1993, which qualified her to teach English as a foreign language to adults. She's taught English in Turkey (Istanbul), Switzerland (Zurich & Aarau), United Kingdom (London, Bath, Bristol and Dorset), Qatar (Doha), Oman (Muscat) and Germany (Dusseldorf) and Italy.

SIGN UP FOR OUR NEWSLETTER!
and we will keep you posted with our promotions and offers