At EEC-Anglo International Language Training, we have been working closely with over 50 world-leading corporations since 2006. Are you looking for a different type of language training that can really push your English skills to advanced level of fluency? We know exactly how to get measurable results. All our clients are ambitious learners, with real need and motivation to communicate in English. Our focus is solely on fluency. That's why we specialise in helping focused and result-driven individuals and corporations.
We have:


More than 17 years of experience in teaching English


Expertise in targeted language training


A network of more than 90 native teachers of English


4 centres across Turkey


More than 500 market-leader corporate clients to date


We cater to individual requests and needs, and offer effective, customised learning solutions to all our clients.
---
OUR TRAINERS
All our trainers are native speakers with TEFL, CELTA and/or DELTA qualifications. Here are the senior trainers at EEC-Anglo: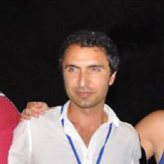 Zeki Opus – Kurucu, Eğitim Müdürü
Zeki Opus is the founder of EEC-Anglo. He is also in charge of the academics. He coaches diplomats and high-profile officials from the Middle-East and Europe who want to influence and inspire using the language of English. He has a degree in English and Education Studies along with TESOL diploma from the Royal Society of Arts in the UK. He is an aspiring botanist and loves birdwatching.
---
Heidi B. – İngilizce Kampı /Online English
Heidi is from England with over 15 years teaching experience. She has guided doctors, lawyers, business professionals, university students and young learners on their journey towards mastering the English language. She is experienced as a special educational needs coordinator and has worked with Autistic, depressed and bipolar individuals. She is also an academician/lecturer at a private university in Turkey.


---
Marina L. –Teacher Training / English Camps
Marina is a veteran teacher with over 25 years of teaching experience and a teacher trainer as well. She has lived on three continents and considers herself a daughter of Mother Earth, not identifying with any nationality. Her passion is empowering people whether it be through language, self discovery or embodiment. She teaches a movement practice called Qoya and guides meditations in English as well.
---
Karen W. – Corporate Training / English Camps
Karen is from the USA and holds a PHD degree in Linguistics. She has been teaching English to professionals for the last 30 years. She is a connoisseur wine-taster and a globetrotter with a golden heart to embrace almost any learners of English!
---
Bill R. – English Camps
Being a born-teacher and a spiritual philosopher makes Bill a great teacher of English who can easily switch on student's English brain. Other than enjoying the sunny Turkish Riviera and swimming in Bodrum almost everyday, he teaches English at EEC-Anglo as a senior trainer since 2015. He is also from the USA
---
George D. – Corporate Training / English Camps
George is from England and has over 30 years of experience in teaching. He has helped many blue chip companies and organisations to communicate better in print, on radio and television, through media and presentation skills training. He lives in lush green town of Tire with his ever-smiling wife Carolyn who is currently training to be a teacher too. That's what we call the EEC-Anglo effect!
---
Mary H. – Corporate Training
Mary is also from the United Kingdom and she has over 20 years of teaching experience. She was a priVate tutor to Al-Saud / Sultan and Al-Faisal Royal families in the UAE for many years.
---
Stephen I. L. – Corporate Training
Stephen is from the USA and has been teaching English since 1978.
---
Daniel Rodriguez. M. – Skype and Online Training
Daniel is a half British and half Spanish language teacher who has been living in İzmir for many years now. He is responsible for Skype and Online English courses at EEC-Anglo.
SIGN UP FOR OUR NEWSLETTER!
and we will keep you posted with our promotions and offers